What is "Parents As Teachers?"
Parents as Teachers is a home visiting program that builds strong communities, thriving families with children that are healthy, safe and ready to learn. PAT teaches parents about child development, how to react to their child(ren), encourages them to set goals to improve Family well-being and helps them connect with resources in the community
What do families receive?
1-2 home visits from a parent educator who will share age appropriate child development and parenting information and activities, help you learn to observe and react to your child and address your parenting concerns. Video conference also available.
Assistance with connecting to resources 
Child development screenings
Participation in Group Connections where you can join other parents to learn and share information on parenting issues and child development.
All children will learn, grow and develop to realize their full potential.
To provide the information, support and encouragement parents need to help their children develop optimally during the crucial early years.
Increase parents knowledge, improve parenting practices
Provide early detection of developmental delays
Prevent child abuse and neglect
Increase school readiness and school success
How do I qualify for Parents as Teachers?
By meeting all three of the following criteria.
If you are on or qualify for food stamps, Medicaid or WIC. 

If your family has a prenatal individual or a newborn up to age

Live in Sevier or Sanpete Counties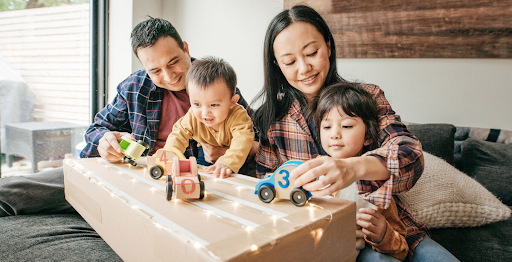 Currently Serving Sevier & Sanpete Counties
For more information, call Kris Winkel at the Manti office. 435-835-2231
Being a parent is hard work!
Let us help support you through your parenting journey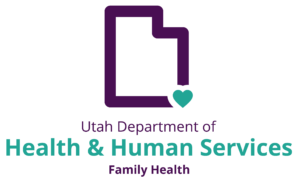 CUPHD Early Interventions
Mission Statement
Central Early Intervention provides services to children to support and facilitate developmental growth and empower families for success in daily routines.
What Is Early Intervention?
Early Intervention is the process of anticipating, identifying and responding to concerns about a child's development to minimize potential adverse effects and maximize healthy development. While all infants and toddlers learn at their own pace, some may need extra help to develop certain skills.
Who Is Eligible for Early Intervention Services?
Early Intervention provides support and services to families with children birth to age three who have developmental delays, disabilities, or diagnosed conditions, such as Down Syndrome or Spina Bifida.
Caring professionals provide a full evaluation or assessment of a child's current development and a health review, including a hearing and vision screening, at no cost.
Baby Watch respects the routines of families. Services are provided wherever a child spends their day. This may be at home, a child care setting, or community program.
Who Do I Call?
Anyone can ask about the program including parents, doctors, social workers, etc. Contact your local program call:
435-896-5451 ext. 348